The Making of a Civil War Dress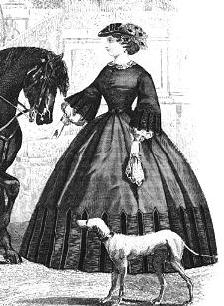 I have always been fascinated with the Civil War time period and the clothing that the women wore. This year, I had a friend ask me if I would consider wearing a dress to a reenactment if she would make it. Would I!!!
This was a wonderfully fun experience for me and I can not thank my friend, Mrs. Ingrid Davidson enough for making this beautiful dress.
It was interesting to learn how they dressed in so many layers, and to see Ingrid reproduce each piece with such detail. The fabrics and laces, some old, some new, all placed just so made this dress simply beautiful.